Forge-Rx Halloween / One Year Anniversary Party
YOU WON'T WANT TO MISS THIS!  There will be some awesome little cards handed out that will be worth a lot of money for you and your friends!!!
THIS SATURDAY!! Party starts at 7pm and will end at 11pm.
Come hang out and enjoy good times with your fellow members of Forge-Rx!
We will be doing a Costume Contest and giving away prizes!
We ask that you bring your Favorite scary good dish as food will be served Pot Luck style.
Kids are invited too! There will be a "Decorate your own Pumpkin" table for the kids to create their own designs.
Come See us at the 2016 Halloween Spooktacular
Forge-Rx will be in downtown Winder at Jug tavern Park!
We will have a booth set up and be passing out candy to the kiddos!
Hope to see you there!
November Group Fitness Schedule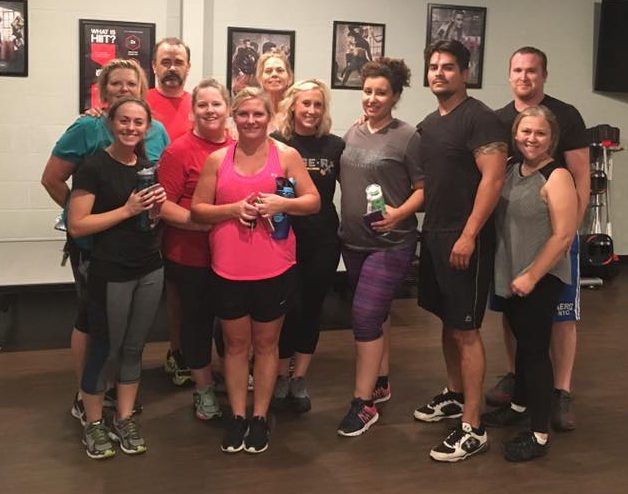 Be on the look out for Exclusive Forge-Rx Group Fitness Classes!
Starting with the November Schedule we will be adding even MORE Group Fitness Classes!!
We had such a great turn out from our Impromptu TABATA Class put on by our very own Lauren McGugan!
Thanksgiving Holiday Schedule
Wednesday Nov. 23rd: Closing at 8pm
Thursday Nov. 24th (Thanksgiving Day) : Closed
Friday Nov. 25th: 8am-9pm
*CrossFit Schedule has been changed for this week, be sure to check out the bulletin board for temporary schedule change
NEW SATURDAY CLASS! Open to ALL!
You have to try out our NEW Movement and Mobility Class with Forge-Rx trainer, Brett. You will work on everything from breathing to ankle, hip and upper back mobility and so much more!
See you next Saturday at 8 am !! Sign up using the Forge-Rx App; it is open to EVERYONE!
Words from Steve, Semi Private Client at Forge-Rx
"
I've been to quite a few gyms over the years & nothing compares to Forge-Rx. I joined Forge-Rx to train with a personal trainer, Brett Cummings could not have been a better
fit for me. Brett's personal training knowledge goes beyond my expectations & he understands my goals & has taking me in the direction I always wanted to be in. Forge-Rx is an amazing gym with full service and professional staff complete with personal trainers to match your goals. Personal trainer Brett Cummings has taking me in the direction I always wanted to be in, better health, more strength and being in the best shape of my life, Brett's training knowledge goes beyond my expectation & each day I train with Brett I walk out of the gym a better person.