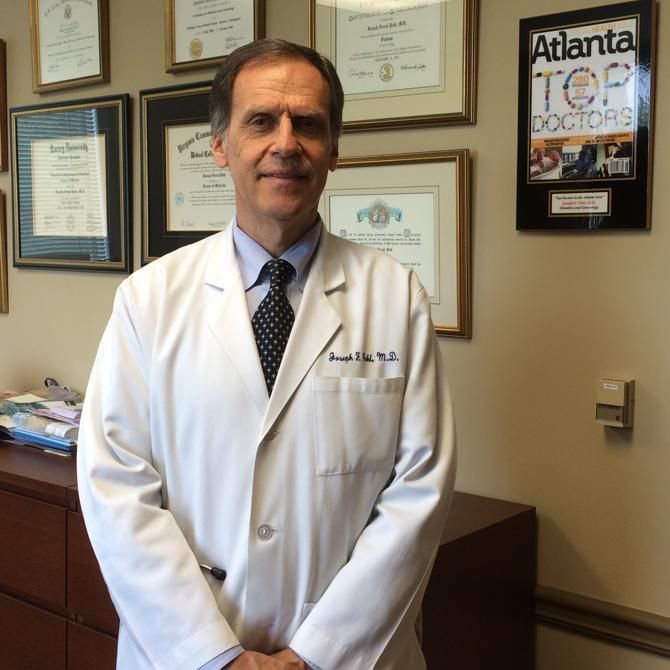 DR. JOSEPH F POHL, MD
Dr. Joseph Pohl, owner and founder of Forge-Rx, is a board certified Obstetrician Gynecologist with 30 years experience in healthcare. He has an undergraduate degreee in Chemistry / Business from the University of Richmond, Richmond, Virginia and attended medical school at the Virginia Commonwealth University School of Medicine. He interned at Letterman Army Medical Venter in San Francisco, California and completed his residency at Madigan Army Medical Center in Tacoma, Washington. Fellowship trained in Pelvic Reconstructive Surgery at Emory University, Atlanta, Georgia. Staff Obsetrician Gynecologist at Landstuhl Army Regional Medical Center in Germany, and completed his 12 year military service as a Lieutenant Colonel and Director of Pelvic Reconstructive Surgery and Urogynecology at Walter Reed Army Medical Center / Bethesda Naval Medical Center / Uniformed Services University of Health Sciences in Washington, DC.
Dr. Pohl has been at Gwinnett Medical Center since 1998 and currently is in solo practice at Women's Healthcare Consultants of Gwinnett in Lawrenceville, Georgia. His current interests are exercise and fitness, food and nutrition, and how lifestyle changes impact wellness and chronic disease prevention.
Dr. Pohl offers Hormone Therapy for men and women, Anti-Aging as well as IV Hydration at Forge-Rx. To inquire text "wellness" to 678 300 1906" or email us at evan.forgerx@gmail.com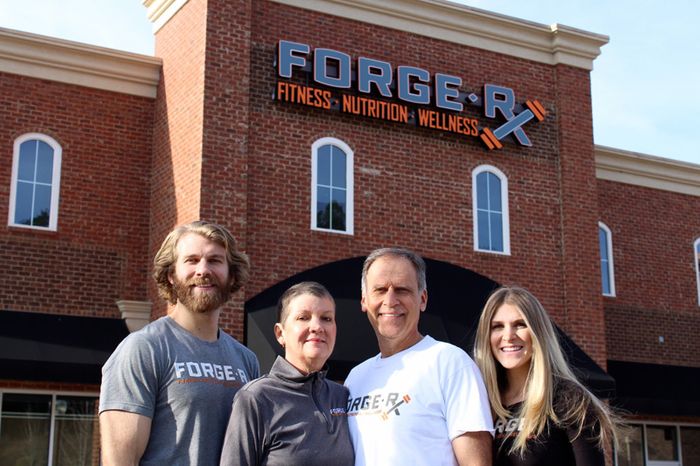 FAMILY OWNED
We are a family owned fitness facility that wants to share our love of fitness, nutrition, and wellness with our community. Our underlying goal as a family is to help individuals to be more active, find balance with their nutrition, and ultimately live a longer life. We've combined all aspects of health and wellbeing under one roof all while giving you the best experience possible.
429 Loganville Hwy, Ste 110
Winder, Georgia 30680-5630
935 GA-124 Suite 213,
Braselton, GA 30517