See what our happy customers have to say about us: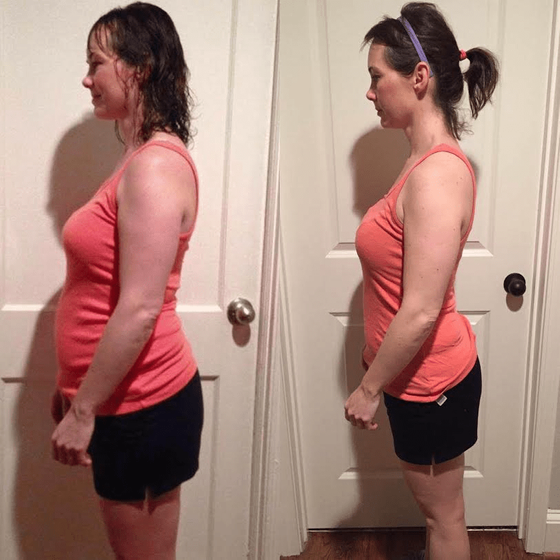 "I am 35 and with 3 kids and was regretting daily, that I had not made any progress on getting my pre-baby body back. I finally hit the point where I was ready for change! I've never been someone who has enjoyed working out. And I'm NOT a morning person (trust me… Ask anyone at the gym who sees me there in the morning.) But I know myself well enough to know that if I'm going to workout, I have to get it over with first thing in the morning. I also know myself well enough to know that I need accountability to show up and push myself. So imagine my excitement when I found out that Forge-Rx was opening and that they would have group fitness classes! I knew in my gut that this was the route that would work for me! Plus, they have childcare (really great childcare btw!). I started going to classes in November 2015… Just getting a taste. But I really got serious in January! I started coming to classes 4 times a week and working on my nutrition. And here, 8 weeks later, I'm down 7lbs. More importantly, I'm building muscle which will increase my metabolism and give me a healthy/fit body rather than a "skinny" body. I can't say enough about the role that the staff at Forge-Rx has played in this journey! They are so encouraging and kind and loving! They have all shared struggles and are always eager to give tips and ideas as to how to overcome! They are inspirational for me for sure, but most of all they CARE! They thrive on seeing members succeed in reaching goals! Forge-Rx is amazing. The emphasis on health that they share was a huge reason I wanted to be a part. I made a one year commitment, but will be a part of forge for as long as I live in the area! There's no gym that offers more!!!"
– Kelly Ford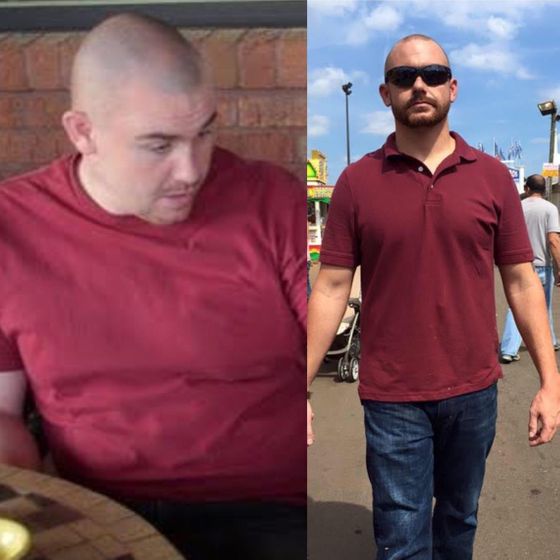 "My weight loss journey began in August, 2014. After many years of intensely avoiding any type of physical activity and gorging on delectable junk food in addition to my youthful metabolism's fantastic disappearing act, I had ballooned from a lean 175 pounds to a very soft and curvy 238 pounds. I initially established two goals that I wanted to achieve; the first was to not be fat and the second was to be able to physically compete with athlete's ten years my junior. Sound's kind of like a pre-midlife crisis, huh? Armed only with the knowledge passed on to me by my high school wrestling coach, with regards to weight loss, I set out on my journey. I drastically reduced my caloric intake and began running long distances daily. Kind of like Forrest Gump… with an eating disorder. Fast forward one year later and there was a new me. But it was not the me I had envisioned for myself. Did I lose weight? Yes, I did. A lot of weight. 58 pounds to be exact. In fact, I had lost so much weight that my friends encouraged me to audition for the sequel to Dallas Buyers Club. I was crushed. I had worked my tail off, literally, for an entire year and yet I had failed to attain my goals. Although I could run like the wind blows, I had very little strength and zero muscular endurance. One day while basking in my failure to attain physical fitness a friend (Ben Born) invited me to work out with him at his gym, Forge RX. Bro-sesh! After a few work out sessions at Forge with my buddy, I got to know a few of the staff members. I was surprised by my encounters with the staff at Forge-Rx. They they didn't try to sell me on anything and they were not judgmental of my lack of physical fitness or knowledge thereof. They were however interested in me, my health and my physical wellbeing. It was then that I made the decision to become a member of Forge Rx. Fast forward almost another year later to today. I have gained 18 pounds of muscle, lost two inches from my waist size, built amazing friendships and… I can compete with athlete's much younger than myself. The moral of this story is that if you have tried to improve your physical fitness in the past but have failed for whatever reason, you don't have make the journey alone."
– Jason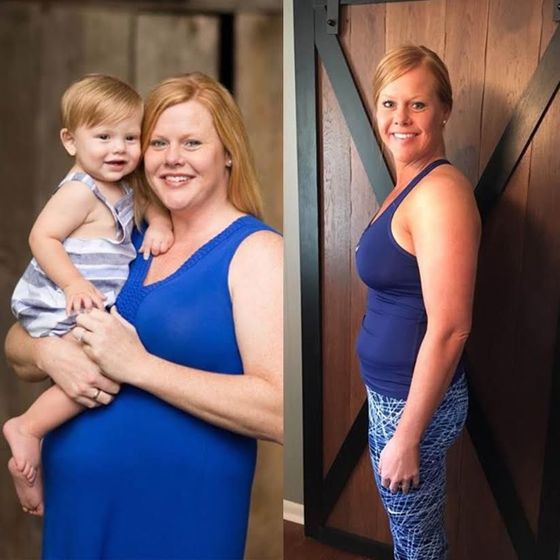 "Thank you Forge Rx for changing my life! Being an athlete and playing sports in high school and college allowed me to never have to worry about what I ate or my weight on the scales. However, after having our son 18 months ago, I completely let myself go and gained a lot of weight. Looking through pictures of this past year to try and find a "before" picture made me realize just how overweight I actually was. In every picture I noticed I was either hiding behind someone in the group or I was holding my son and using him as a "shield" to cover my stomach. I honestly did not want to have this particular picture that I chose as my "before" picture taken, however the photographer suggested it so I cooperated with her request.
On February 4, 2016 after my first InBody test, I knew I had to make drastic changes. I immediately changed my diet and my workout plan (both cardio and lifting weights). I started participating in many of the Group Fitness classes, which provided me a great support system to help get me going. Group Fitness also allowed me to maximize my usage of time at the gym by burning a lot of calories in a short period of time! I am down 30 pounds and have lost 8% total body fat! I'm very excited of how far I have come! Forge Rx's entire staff were so supportive and encouraging as I pushed through! I absolutely love my gym and the "family" feel that it provides. With a little planning ahead and a lot of hard work, I am beginning to feel like my old self again and for that, I couldn't be more thankful! The Forge Rx family has afforded me an awesome way to change my body and my life"
– Laketa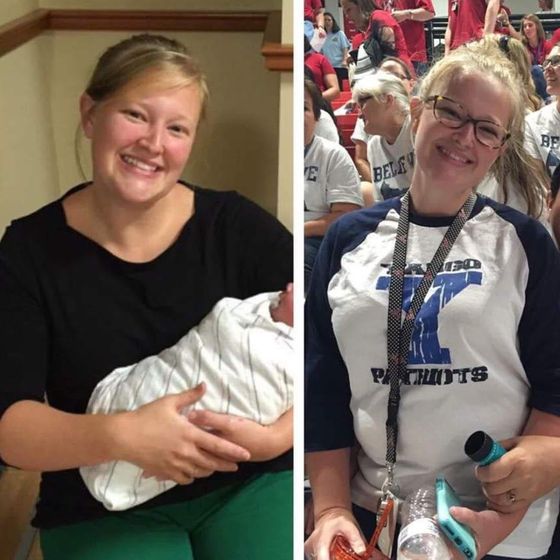 "I started June of 2016 at the urging of my wife who started in April of 2016. I reluctantly joined and quickly found that I was so wrong. My experience at Forge-Rx was humbling. The Coach, Allison, was patient and encouraging, she never allowed me to do anything that could potentially injure me. The humbling continues 7 months later. I went through the perpetual soreness stage, using kettlebells while everyone else was able to use the bar stage, the why can't I do a pull-up stage, and the callused hands stage. But all the while I have had trainers that care about my progress, always encouraging, and always makes sure that I don't do anything that will result in injury. I have made gains in my confidence, my mobility, strength, cardiovascular conditioning. And now that I have gotten serious about my nutrition, I have lost 17 lbs. Most importantly, I have made friendships that you can't put a value on. Forge-Rx truly is a family and a support system. If you are just getting started or in my case, I was frustrated with putting in the work but not seeing the results, I certainly recommend that you try it . Trust me, I know it seems like an expense, but consider it an investment in your health and you won't be disappointed. And you are never too old, I am 43 and in probably the best shape of my life. P.S., I wasn't wrong about the cult thing, that's true. I'm just part of it now, and once you see your own gains, you will be obsessed too. "
– Jason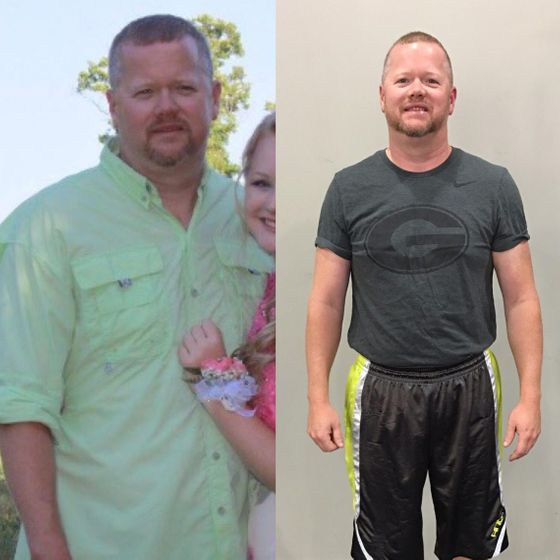 "I didn't win the Forge Challenge. I WAS super bummed, mostly because I am a pretty competitive person. BUT, after thinking about all my accomplishments I just had to share what I have won. The committed challenge helped me lose 7 lbs and .5% body fat and a total of 4 inches in just one month. Since joining Forge-Rx in January, I've lost 17 lbs, gained a lot of confidence and made many new friends. Thank you to all the staff who challenged and encouraged me! I my gym!!!"
-Alie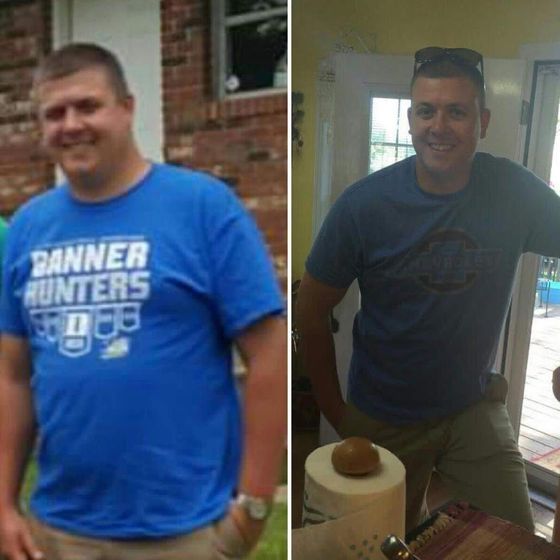 "I wanted to make a change because I have my first child on the way and want to be a healthy role model for him. I started back to the gym on 1/5/2016 weighing in at 259 lbs. I worked out several days per week trying to eat "better" but not great. I lost 6 pounds that month. February 1st when the cruise competition started I was 253lbs. Over the next 6 weeks of competition I changed my eating habits drastically. I am only eating grilled/baked meats, veggies, fruits and nuts. No condiments or breads!! I cut out all alcohol and am only drinking water. Working out 6 days per week. Monday/Wed/Fri – 5 mile bike ride in 20 min followed by lifting weights. Tuesday – play basketball for several hrs. Thurs/Sat – 30 min cardio and abs. Sunday – Rest! I am now down to 232 lbs. With a total loss of 27 lbs for the year!"
-Kyle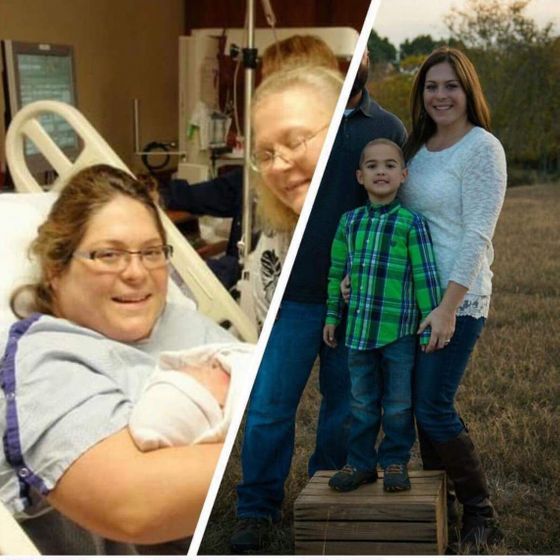 "I have worked extremely hard to lose almost 100 lbs in 5 years. Since I began training at Forge and taking the Les Mills classes it has transformed me not just physical but mentally and emotional. I am a better mother, wife and friend because of it. I am telling you from experience YOU CAN DO IT. Not to say there are days I do not feel like getting up at 4:15 in the morning for a class or hauling my butt to the gym after a long day at work because there are. But since I found my home gym its like a family. The friendships that have grown through Forge-Rx are irreplaceable and I am so thankful for them. They help me stay committed!"
– Emily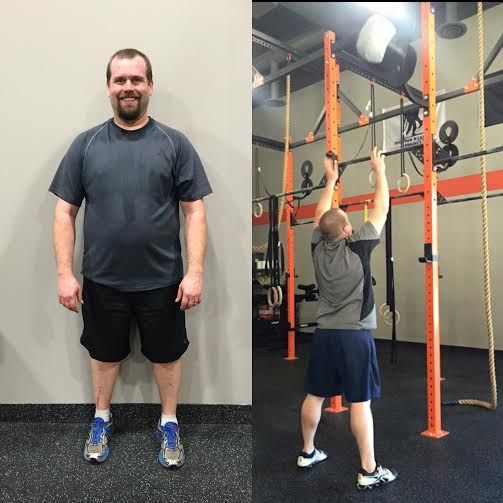 "As a veterinarian I teach my clients the value of their pet's diet and the importance of exercise. Like most of us though, my health was on the back burner, life's appointments and commitments always took precedence and I struggled to follow through with my own recommendations. In October of 2015 I was at my heaviest ever, 230lbs, and I found out that my mother was diagnosed with terminal colon cancer at age 63. I vowed to myself and my family that I would make my health a priority in my life. I joined Forge-Rx the day it opened. I didn't think I would make it past the first month as I suffered through those first few Workouts. The trainers helped scale the workouts to my ability, ensured proper technique to avoid injury, and always push me to do my best. Not a week has gone by where I haven't gotten in at least 3 workouts, and I crave them if I miss too many. Since starting at Forge-Rx, 3 months ago, I have lost 12# and 4 inches on my waist. I haven't felt this strong or fit since high school. My fitness goals continue to evolve and I know that with the help of Forge-Rx I will be able to reach every one of them."
– Kris, DVM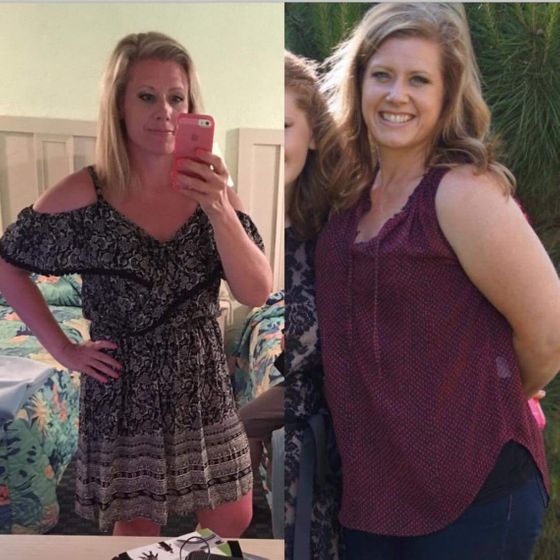 "I have fallen back in love with exercise since I joined Forge RX. I can't say there is one class that is my favorite, I enjoy them all, but of course I have my favorites which are Bodypump, RPM, Grit strength and now the new Vive class. Each class I feel gives me a different work out and goal to achieve, the instructors also give me that extra push. I love that my body is getting stronger and healthier. I am just getting back into fitness and the group fitness classes have really given me that boost I needed!"
– Jamie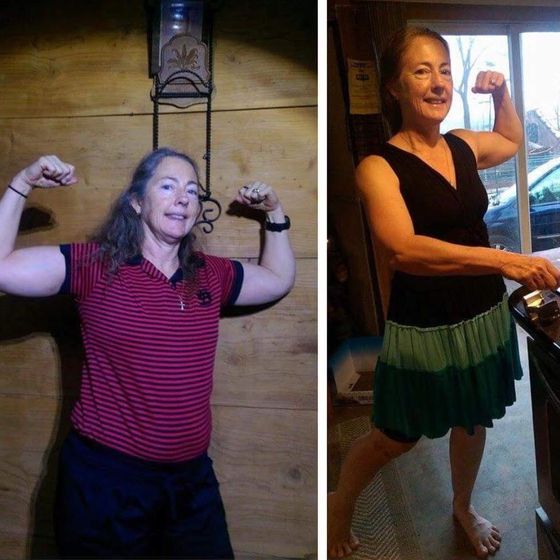 "I joined the gym on my birthday because I had gained some weight , and my pants were not fitting me anymore. I did not want to have to buy bigger clothes. I had my first in body/lab work on December 5th. My results from the lab work scared me. I was pre hypertensive, pre diabetic, and in the obese category. Dr. Pohl asked me if I had a good internist. I told him that I will make the changes that I need to get healthy. Dr. Pohl recommended for to me to lose at least 30 lbs. I have lost a total of 19lbs and 6.6% body fat since I joined the gym. My visceral fat was in the high range of 11 and is now in the normal range of 8. I have about 11 more lbs. to lose. I have changed the way I eat and workout. I just don't only do cardio anymore, but have incorporated grit classes, body pump, RPM, lift weights, Cross fit Classes, and still try to run a couple of days a week. All the exercise is good but without the proper nutrition and clean eating I would have not lost the body fat. I have upped my protein intake and am eating lower glycemic vegetables. I am not eating bread or sugar. I eat low carb wraps when I need bread. Eating properly takes some meal planning and time but is well worth it. If I am craving something crunchy or salty I bake veggies until crunchy like kale, cauliflower, sweet potatoes, cucumbers, or broccoli and I season for my taste buds. Every now in then I have a cheat meal and eat something that I really want. You have to eat if you want to be able to fuel the workouts.
I still have some weight to lose and some body fat % goals to reach, but will keep on persevering because I want to be a role model for my 10 year old daughter, my 4 grandchildren, and the students that I teach. Oh yeah and now my pants fit me again!!!"
– Anna