SAUNA RELAXATION AND REJUVENATION
EXPERIENCE THE POWER OF SAUNA DETOX IN WINDER AND BRASELTON
Step into a world of relaxation and rejuvenation with our sauna detox session at both Forge-Rx locations. Experience the place where ancient traditions meet modern wellness. Our state-of-the-art sauna facilities offer more than just a soothing experience – they provide a powerful tool for anti-aging, weight management, and overall well-being. Discover the transformative benefits of Sauna Detox and unlock a healthier, more youthful you.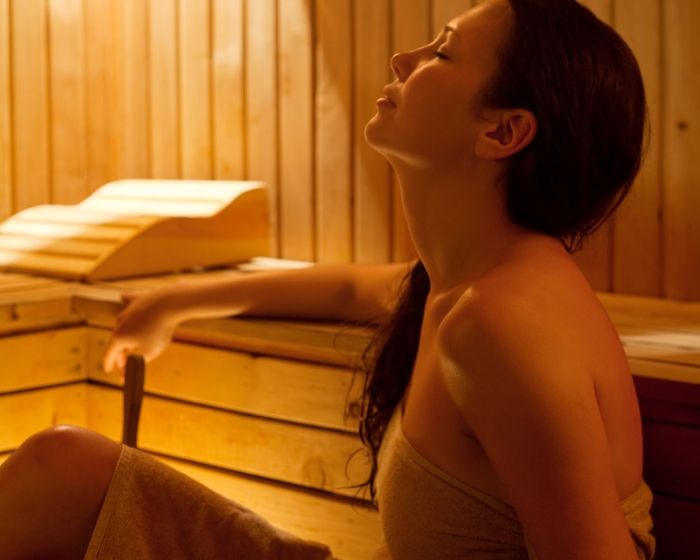 The Science Of Sauna Detox
Sauna Detox is not just a spa indulgence; it's a scientifically backed method to promote detoxification, boost metabolism, and support weight management. The deep sweating induced by our saunas helps eliminate toxins stored in fat cells, contributing to a healthier body composition and aiding in weight loss. As your body heats up, circulation improves, facilitating the delivery of nutrients and oxygen to cells for enhanced rejuvenation and anti-aging effects.
What Does An Infrared Sauna Do For The Body?
The benefits of infrared saunas include helping relieve inflammation, stiffness, and soreness by increasing blood circulation and allowing the deep, penetrating infrared heat to relax muscles and carry off metabolic waste products while delivering oxygen-rich blood to the muscles for a faster recovery.
Anti-Aging Benefits
Regular sauna sessions promote collagen production, improve skin elasticity, and reduce the appearance of fine lines and wrinkles. By increasing blood flow to the skin's surface, our saunas help flush out impurities, leaving you with a radiant complexion that exudes youthful vitality.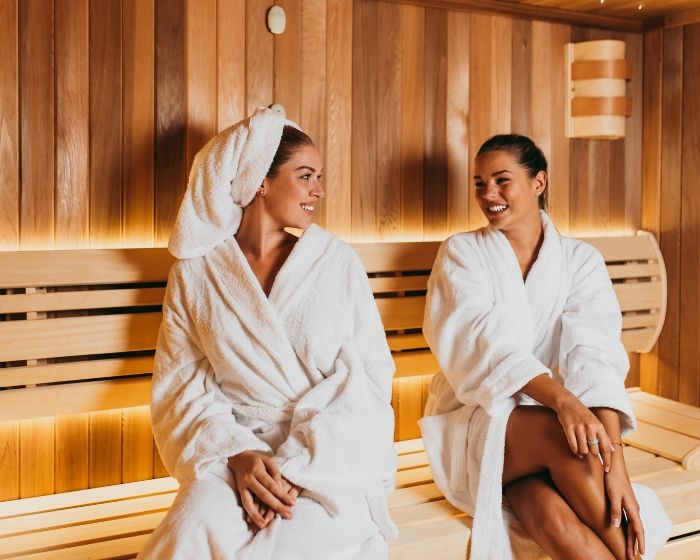 Sauna Sessions For Weight Management
As your body sweats, calories are burned, supporting your weight loss efforts. The increased heart rate and metabolic activity contribute to a higher calorie expenditure, making your fitness goals more attainable. Combined with a balanced diet and regular exercise, sauna detoxes can be a valuable component of your weight management journey.
Try it Today!
Experience the unparalleled rejuvenation of sauna detox sessions at both our Winder and Braselton, GA, facilities. Step into our serene sauna environment and let the gentle heat work magic. Reveal a more radiant, revitalized you as you embark on this journey to well-being.
For easy scheduling, text "sauna" to 678-300-1906 or email evan.forgerx@gmail.com.
429 Loganville Hwy, Ste 110
Winder, Georgia 30680-5630
935 GA-124 Suite 213,
Braselton, GA 30517